About Chippewa Valley Therapeutic Massage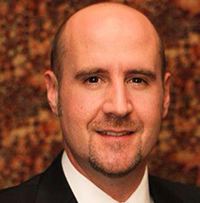 Eric Willmarth, WLMT is owner and operator of Chippewa Valley Therapeutic Massage. He is a 2002 graduate from The Minneapolis School of Massage and Bodywork with a degree in Massage Therapy. Eric previously owned his own massage practice in Olympia, WA from 2002 to 2008.
Eric currently teaches Deep Tissue and Sports Massage at Globe University in Eau Claire. In the past he has taught Pregnancy and Swedish massage along with Business of Massage and Pathology.



Eric has advanced training in:
Deep Tissue and Trigger Point Release
Myofascial Release
Neuromuscular Therapy
PNF (Proprioceptive Neuromuscular Facilitation) and other partner stretching
Sports/Injury Massage
---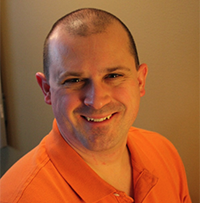 Jonathan Dervetski
an Eau Claire native, is a Licensed Massage Therapist, graduating from the Massage program at Globe University's Eau Claire Campus in March of 2013.
Living in Eau Claire with his wife and son, Jonathan is an avid volleyball player and has been a volunteer coach at Eau Claire North for the past 9 years. Jonathan knows the aches, pains and injuries associated with sports and athletics. He is a firm believer in the healing power of touch, and is drawn to the benefits Therapeutic Massage can offer those who have recently been injured, had surgical procedures, sport/training injuries, or everyday mishaps.
Jonathan was offered the opportunity to contract at Chippewa Valley Therapeutic Massage by his former instructor and the owner of CVTM, Eric Willmarth in June of 2013. Jonathan had expressed his desire to perform massage that was more Therapeutic in nature than that in a typical spa setting. Having taught Jonathan in both Deep tissue and Sports Massage classes at Globe University, Eric agreed to give Jonathan access to a room to begin his massage career.
Jonathan offers a Multi-modality Therapeutic massage involving:
Deep Tissue Massage
Proprioceptive Neuromuscular Facilitation (PNF)
Myofascial Release
Sports Massage
Lymphatic Drainage
Swedish Massage
---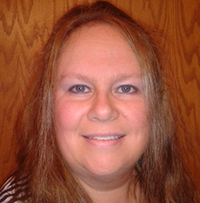 Tyra Montoya, LMT
graduated from Globe University's Massage Therapy Program with an Associate's Degree in June 2013. Tyra is a Licensed Massage Therapist (LMT) in the State of Wisconsin and has received her National Certification Board for Therapeutic Massage & Bodywork (NCBTMB).
Tyra is originally from the Eau Claire area and has lived in the surrounding regions. She likes spending time with friends and family and enjoys reading, watching movies, stamping, and doing crafts with her children.
Tyra has also received additional training for Pediatric Specific Massage and is a Certified Pediatric Massage Therapist (CPMT). Tyra tailors each massage session to meet the client's unique needs and her goal is to restore balance to the body, to reduce muscle tension and pain, and provide a place for her clients to relax.
Tyra is skilled in a variety of modalities including:
Swedish Massage
Deep Tissue Massage
Sports Massage
Prenatal Massage
Lymphatic Drainage massage
Myofascial Release
Cranio/sacral massage.
---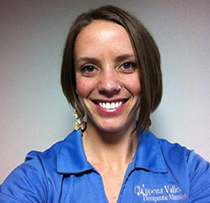 Lindsey Moldenhauer, LMT
graduated in June of 2013 with and Associate's Degree in Massage Therapy from Globe University. Having been a CrossFit athlete for nearly 3 years, she was immediately attracted to sports, Deep Tissue and Thai Massage for their benefits in athletic performance and mobility.
Along with athletic performance Lindsey is also interested in the mind body connection and how our bodies express to the mental/emotional stressors placed on them as well as complimentary and alternative medicine.
Things you may find Lindsey doing: CrossFit, Yoga, making people smile, sewing, crafting, painting, taking pictures, Graphic Design, eating, being in awe of nature and human existence, gardening learning about complimentary and alternative medicine.
Lindsey is skilled in the following modalities:
Swedish Massage
Deep Tissue Massage
Sports Massage
Myofascial Release
Thai Massage
Craniosacral
Lymphatic Drainage
---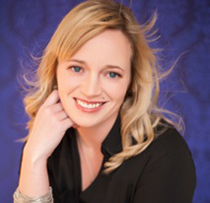 Niki Lee, NCTMB, ACE-CPT, RYT, RT®(CT) is a nationally certified Massage Therapist, Personal Trainer, Yoga Instructor, and athlete herself who lives to educate, motivate, and inspire others. Niki completed her massage therapist training at Globe University in Eau Claire, WI where she met her instructor, Eric Willmarth-owner of Chippewa Valley Therapeutic massage-who inspired her to dig deeper into the therapeutic side of massage.
Niki first realized her interest and passion belonged in the medical field in 1999 when she started the Radiography program at Chippewa Valley Technical College. Graduating in 2004 with an Associate Degree in Applied Science, Niki began working as a Computed Tomography Technologist (Cat Scan). After 10 years she realized western medicine was not her calling and completed her 200Hr Yoga teacher training at the Yoga Center of Minneapolis.
After her son was born in 2009 (and after gaining a little too much weight) she began her journey into becoming a Triathlete and dabbling into Cross Fit, later getting her Personal Trainer certification through the American Council on Exercise in 2012. After many of her own injuries she realized the benefits of massage and thats where the next journey began…..
Click below to schedule
your appointment
today or call
715-456-6755

Online Appointment Scheduling

1030 Oak Ridge Drive
Eau Claire, WI 54701
HOURS
Mon: 9:00 am - 7:00 pm
Tue: 9:00 am - 8:00 pm
Wed: 9:00 am - 7:00 pm
Thu: 9:00 am - 7:00 pm
Fri: 9:00 am - 8:00 pm
Sat: 9:00 am - 1:00 pm