About Chippewa Valley Therapeutic Massage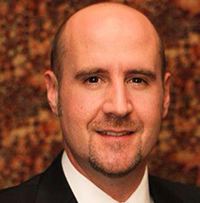 Eric Willmarth, WLMT is owner and operator of Chippewa Valley Therapeutic Massage. He is a 2002 graduate from The Minneapolis School of Massage and Bodywork with a degree in Massage Therapy. Eric previously owned his own massage practice in Olympia, WA from 2002 to 2008.
Eric was the lead Deep Tissue and Sports Massage instructor at Globe University in Eau Claire for many years. In the past he has taught Pregnancy and Swedish massage along with Business of Massage and Pathology.



Eric has advanced training in:
Deep Tissue and Trigger Point Release
Myofascial Release
Neuromuscular Therapy
PNF (Proprioceptive Neuromuscular Facilitation) and other partner stretching
Sports/Injury Massage
---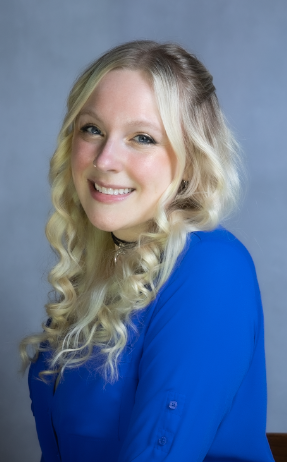 Emily Novak, LMT,
is an Eau Claire native who has been working as a medical massage therapist since 2014. She graduated from Globe University in 2014 with an Associate in Applied Science Degree in Massage Therapy.
Her journey with massage began after being a Certified Nursing Assistant and Nurse Tech while in nursing school at UWEC. She realized after giving massage to patients that their pain lessened, their bodies relaxed, and they had more relief from massage than their pain medications. She decided at that point that being a Licensed Massage Therapist was her way to help people in the medical field, and it has been her biggest passion ever since.
In 2019 she decided to add on to her skill set by attending The Yoga Room's 235-hour Yoga Study Program. In 2020, she completed her hours and became certified to teach yoga. This training helped her to better understand what stretches and movements she could recommend to clients, so that they could maintain their flexibility and stability between massages.

Emily believes that every massage should be tailored to each individual's personal concerns and preferences. She offers a multi-modality therapeutic massage which involves:
Deep Tissue Massage
Proprioceptive Neuromuscular Facilitation (PNF)
Myofascial Release
Sports Massage
Lymphatic Drainage
Swedish Massage
---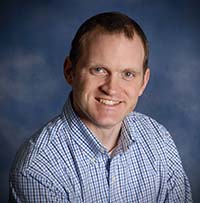 Nathan Schlieve, LMT is an Eau Claire native and graduated from Globe University in June of 2011 with an Associate's Degree in Massage Therapy, and is a state and nationally certified massage therapist.


Born, raised and educated in Eau Claire, Nathan is proud to call Eau Claire his home. It was not until Nathan turned 36 years old when he found his true calling and passion. Nathan actually hates calling massage his 'job', it's his calling. Ask him and he will tell you that he absolutely LOVES being a massage therapist, and being a healer has been the most rewarding profession of his entire life.
Nathan applies that passion to every single client and customizes each session to the needs of the individual. He applies multiple modalities to release muscle pain, provide relief from aches and pains, balance the body, and promote optimum healing.
Nathan has been trained in the following modalities:
Deep Tissue Massage
Swedish Massage
Sports Massage
Thai Yoga Massage
Myofascial Release
Lymphatic Drainage
Prenatal Massage
Lomi-Lomi
---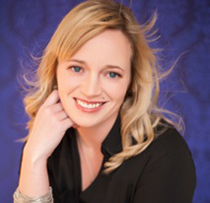 Niki Lee, NCTMB, ACE-CPT, RYT, RT®(CT) is a nationally certified Massage Therapist, Personal Trainer, Yoga Instructor, and athlete herself who lives to educate, motivate, and inspire others. Niki completed her massage therapist training at Globe University in Eau Claire, WI where she met her instructor, Eric Willmarth-owner of Chippewa Valley Therapeutic massage-who inspired her to dig deeper into the therapeutic side of massage.
Niki first realized her interest and passion belonged in the medical field in 1999 when she started the Radiography program at Chippewa Valley Technical College. Graduating in 2004 with an Associate Degree in Applied Science, Niki began working as a Computed Tomography Technologist (Cat Scan). After 10 years she realized western medicine was not her calling and completed her 200Hr Yoga teacher training at the Yoga Center of Minneapolis.
After her son was born in 2009 (and after gaining a little too much weight) she began her journey into becoming a Triathlete and dabbling into Cross Fit, later getting her Personal Trainer certification through the American Council on Exercise in 2012. After many of her own injuries she realized the benefits of massage and thats where the next journey began…..
Click below to schedule
your appointment
today or call
715-456-6755

Online Appointment Scheduling

1030 Oak Ridge Drive
Eau Claire, WI 54701
HOURS
Mon: 9:00 am - 7:00 pm
Tue: 9:00 am - 8:00 pm
Wed: 9:00 am - 7:00 pm
Thu: 9:00 am - 7:00 pm
Fri: 9:00 am - 8:00 pm
Sat: 9:00 am - 1:00 pm